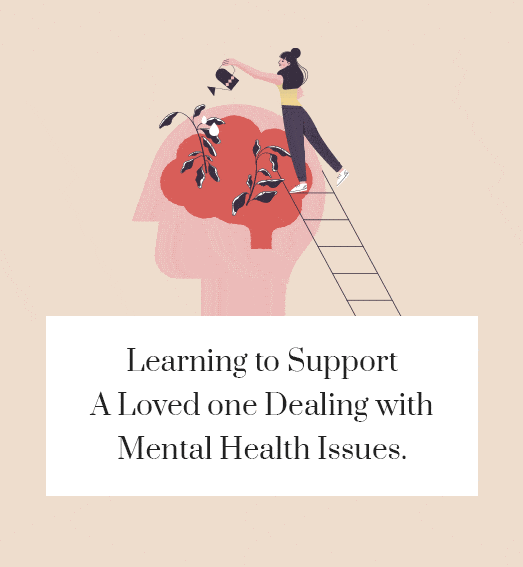 Description
My healing journey began in 2021, and I have learned to accept certain aspects of my grief. However, a sense of guilt and regret still lingers, even knowing I did my best with what I knew. I still think I could have done or said things differently. This thinking will keep me in an infinite loop, unable to move forward in my journey. 
I am taking steps to give myself grace and find self-forgiveness. But, to truly forgive me, I wanted to learn from my mistakes.
Supporting a loved one dealing with mental health issues and addiction can be difficult. Below are several things I learned about how to truly support and help a loved one through their struggle. I did some of these things over the years but never had the opportunity to learn all aspects. 
Listen without Judgement
Active listening focuses on what is being said and reflecting on this – without offering judgment or advice. Through active listening, we can help others to feel heard and valued. Respect the person's privacy and confidentiality unless you are concerned the person is at risk of harming themself or others.
Show Up for a loved one.
They are taking the time to be truly present with someone penetrating their hearts. You're connecting with them on a level where you're all feeling each other. It's a beautiful thing. This visceral feeling makes it easy to know when someone's truly showing up (and when they're not). Your loved one needs additional love and understanding when going through a difficult time, so remember to be empathetic, compassionate, and patient. Offer the person kindness and attention and let them know there is no risk of abandonment.
Words of encouragement
The power of positive words is undeniable, yet negative self-talk is a feature of many mental health conditions. The good news is, learning to override those negative thoughts with positive words of encouragement can be a key factor in surviving – nay, thriving – when you have a mental illness. 
Understand the warning signs
A mental illness can make you miserable and cause problems in your daily life, such as school, work, or relationships. In most cases, symptoms can be managed with a combination of medications and talk therapy (psychotherapy)
Help Create an Action Plan
A mental health recovery plan is a way to be active and take control of your mental health so you can work toward achieving treatment and recovery goals when making your recovery plan. Have realistic expectations. Accept the person as they are and have realistic expectations. It can be harder to do everyday activities like cleaning the house, paying bills, or feeding the dog when going through a tough time. Acknowledge that the person is not "faking," "lazy," "weak," or "selfish."
Connect through activities
Physical activity can improve your mental well-being. Being physically active means moving your body and working your muscles: for example, walking, running, dancing, swimming, doing yoga, or gardening.
Offer Practical help, and Hope
Remind your loved one that with time and treatment, they will feel better, and there is Hope for a more positive future. Offer the person information and resources for support, including self-help strategies and professional help.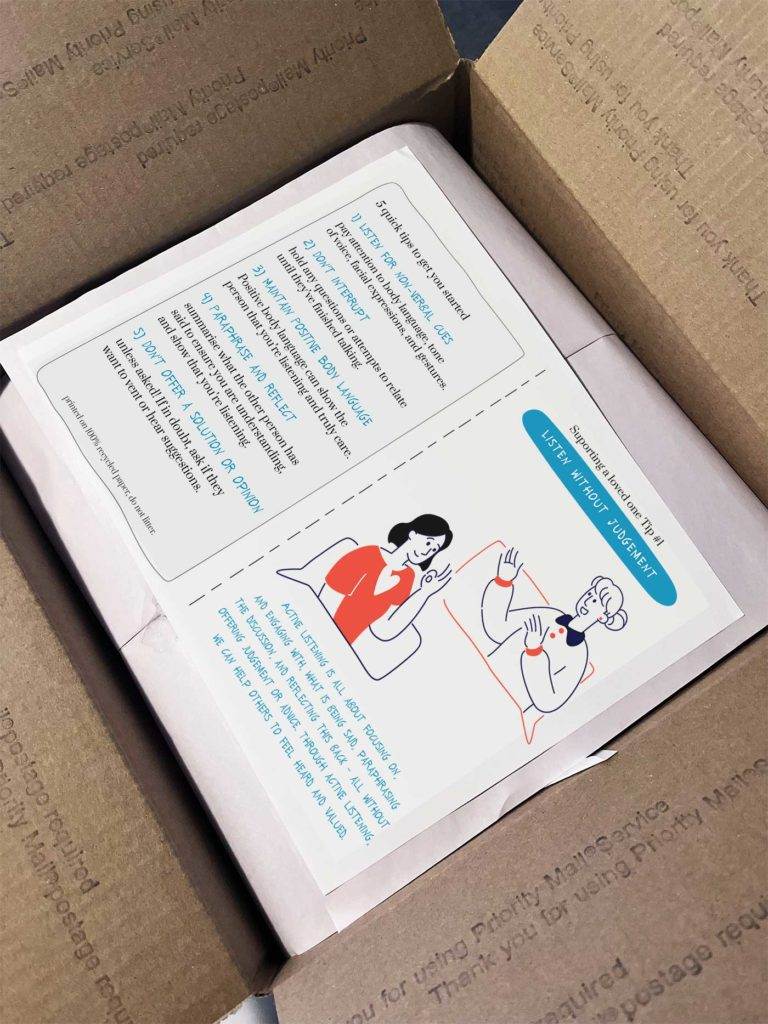 My goal is to use The Hair Project as a platform to help others. Sometimes we need to help ourselves to assist others better, and you should reach out to your healthcare provider in an emergency. I created a resource page on how to obtain reduced-cost assistance.
Thank You Notes
Before the chaos started, we were reselling used clothing on Poshmark. Douglas was super supportive and encouraging. So I started incorporating these Support a loved one tips into thank you cards to promote awareness and help others through the rough times. 
Website Support Page
The next step was to include my research on Support a Loved One's page on The Hair Project, with additional links to further education.
Results and after thoughts
Learning from the past can inform a better future. At least it's true when you do not repeat your mistakes. It's ok to be kind to yourself, knowing life is a process and it can take time to apply your learning. I also learned that addiction affects the person and their loved ones differently. Having a clear mind and support for myself would have been helpful for me to assist Doug with his struggle better.
Sometimes, I feel overwhelmed with life as I have so much to deal with and am busy with work and managing our reselling business. However, I have found solace in working on The Hair Project as it has helped me gain some acceptance, learn from my mistakes, and help others who might be going through a similar experience.